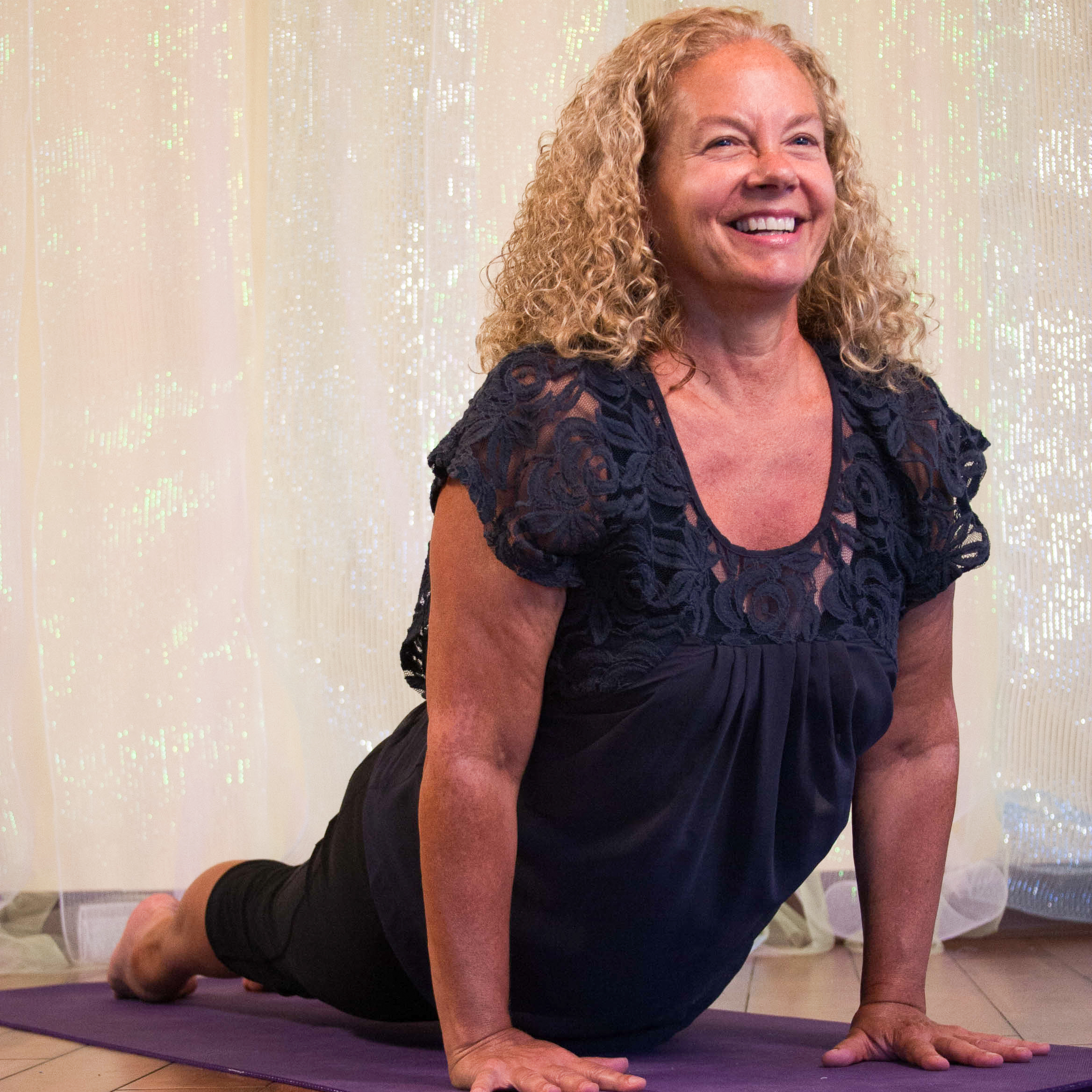 Jan Guinn, Studio Owner, E-RYT500, YACEP
"I've been a dedicated yoga practitioner for many years and since my first yoga class, I knew that yoga would change my life….and so it has. In 2004, I left my career as a home health care executive to become a yoga teacher. "
— Jan
I began my training with YogaFit and knew I wanted more!! I completed my 200 hour teacher training with NamasteUSA in the Scaravelli style of yoga and my 500 hour training with DeAnna Shires' Breathe into Awareness Advanced Studies Program.  I am registered as an E-RYT500 with Yoga Alliance.
I was drawn to teaching yoga because I wanted to feel as though I was making a difference in people's lives.  I had no idea what a difference people would make in my life!  When I look out into a class and see the faces of students, I can't help but be inspired by their tenacity, their courage to try something new and their ability to bounce back from all the set-backs they've experienced in their lives.  I can only hope to reflect those same qualities back to them!
My classes are paced in a way that allows each individual student to feel successful. All students are welcome – from beginners to advanced – and are encouraged to work at the level that best suits their needs. We don't move quickly from one pose to the next, providing time to breathe and establish a nice, firm foundation in each pose. My intention is to provide a safe, friendly, non-competitive environment.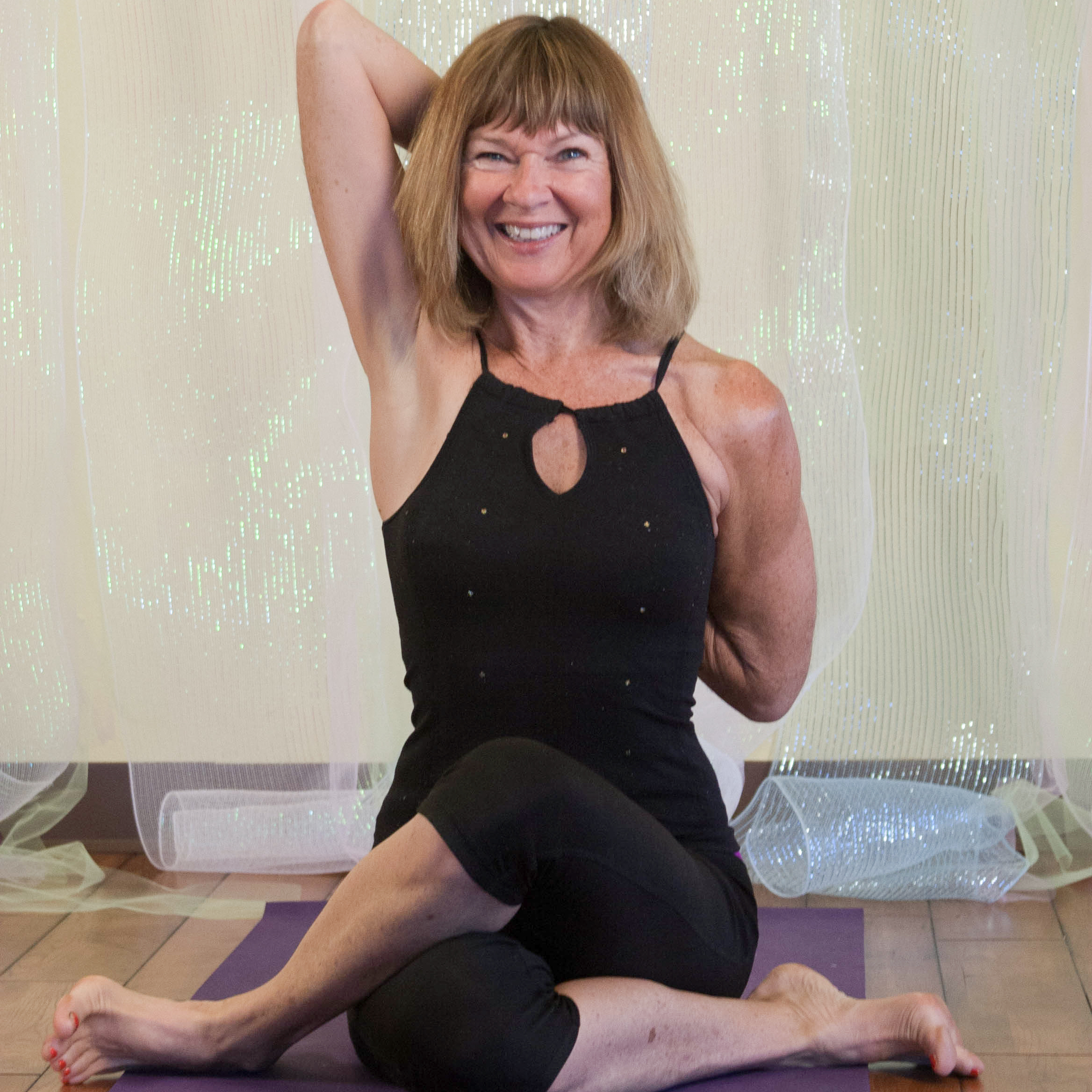 "My passion is to help students realize increased self-awareness by letting go of negativity & become more balanced in their lives; enhancing the unity of mind, body and spirit through the experience of yoga."
— Jackie
Jackie began practicing yoga over 30 years ago as a teenager, and has been involved with yoga ever since.  She has spent the better part of her life in the practice and teaching of physical fitness and overall wellness.  Initially, she taught fitness and aerobics, and later became a Registered Massage Therapist (RMT), and has worked in that area for over twenty years.  She also earned her Master's Degree in Marriage-Family Therapy(MFT) and has worked with several doctors in their practices.  
The pursuit and attainment of her Registered Yoga Teacher Certification through Yoga Island was both a logical progression and culmination of a lifelong interest that has blossomed into a passion for yoga.  Jackie has studied with a variety of teachers, including Rod Stryker, Seanne Corn, Baron Baptiste, Ana Forest , Judith Lasater,  Dharma Mittra, Desiree Rumbaugh and Suzie Aldous.  She is also certified to teach Pre-Natal Yoga, Restorative Yoga and Yoga for MS.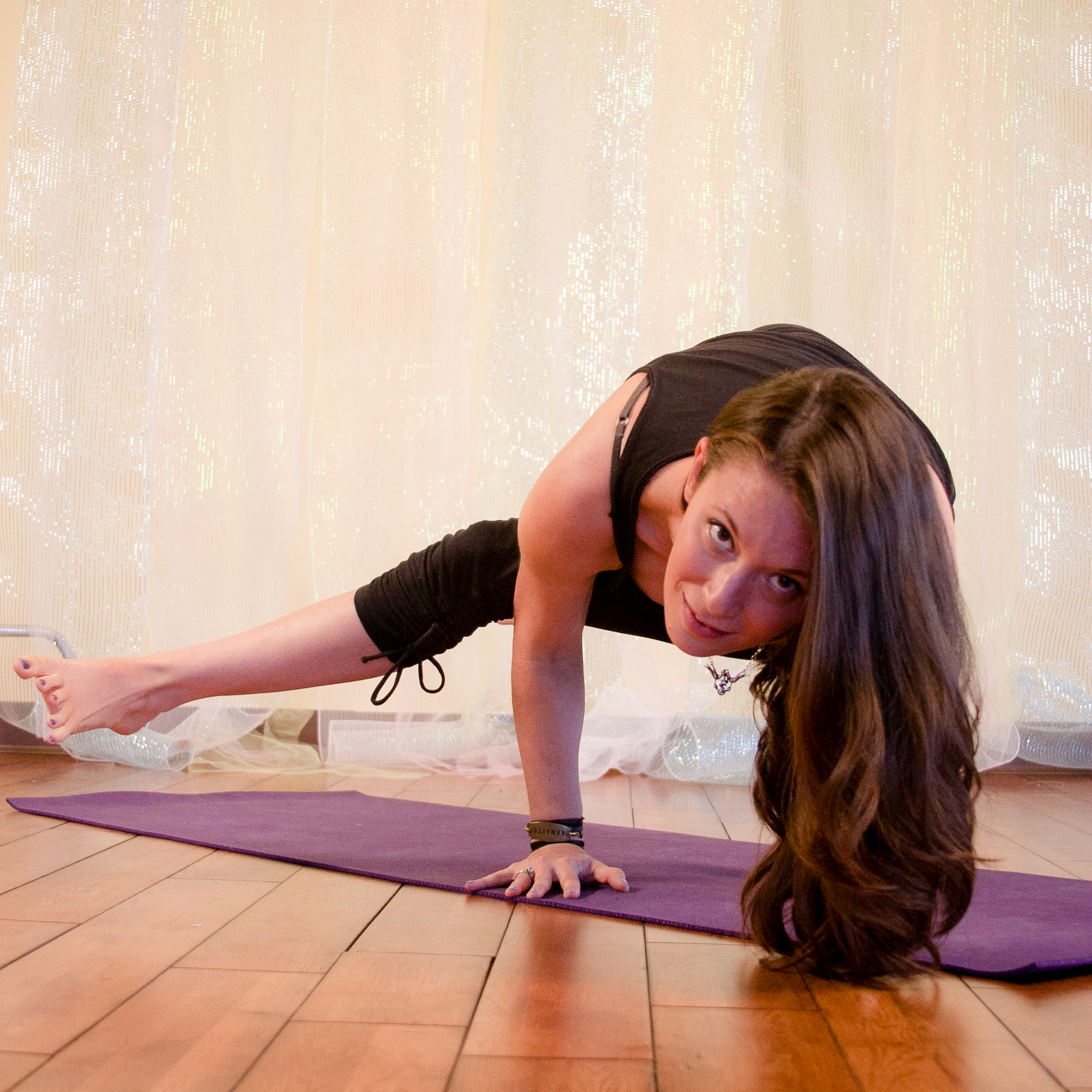 "Yoga changed my life for the better, and allows my body and mind to connect and reach my full potential."
— Michelle
Michelle took her first yoga class in 2001 at Baylor University, and has been practicing yoga ever since. Yoga has been both a compliment and a necessity to her other passion as an equestrian.
Finally, in 2008 she was able to pursue her dream of becoming a 200 Registered Yoga Teacher. Her passion for yoga only grew as she began her teaching career, and is ever evolving.  Now, Michelle is continuing her yogic education by studying with world-renowned teachers and pursuing a certification in Therapeutic Yoga.
Yoga has been adopted into her life not only as a physical practice, but also as a lifestyle. She hopes to inspire students to do the same, or at least help them to feel freedom in their bodies.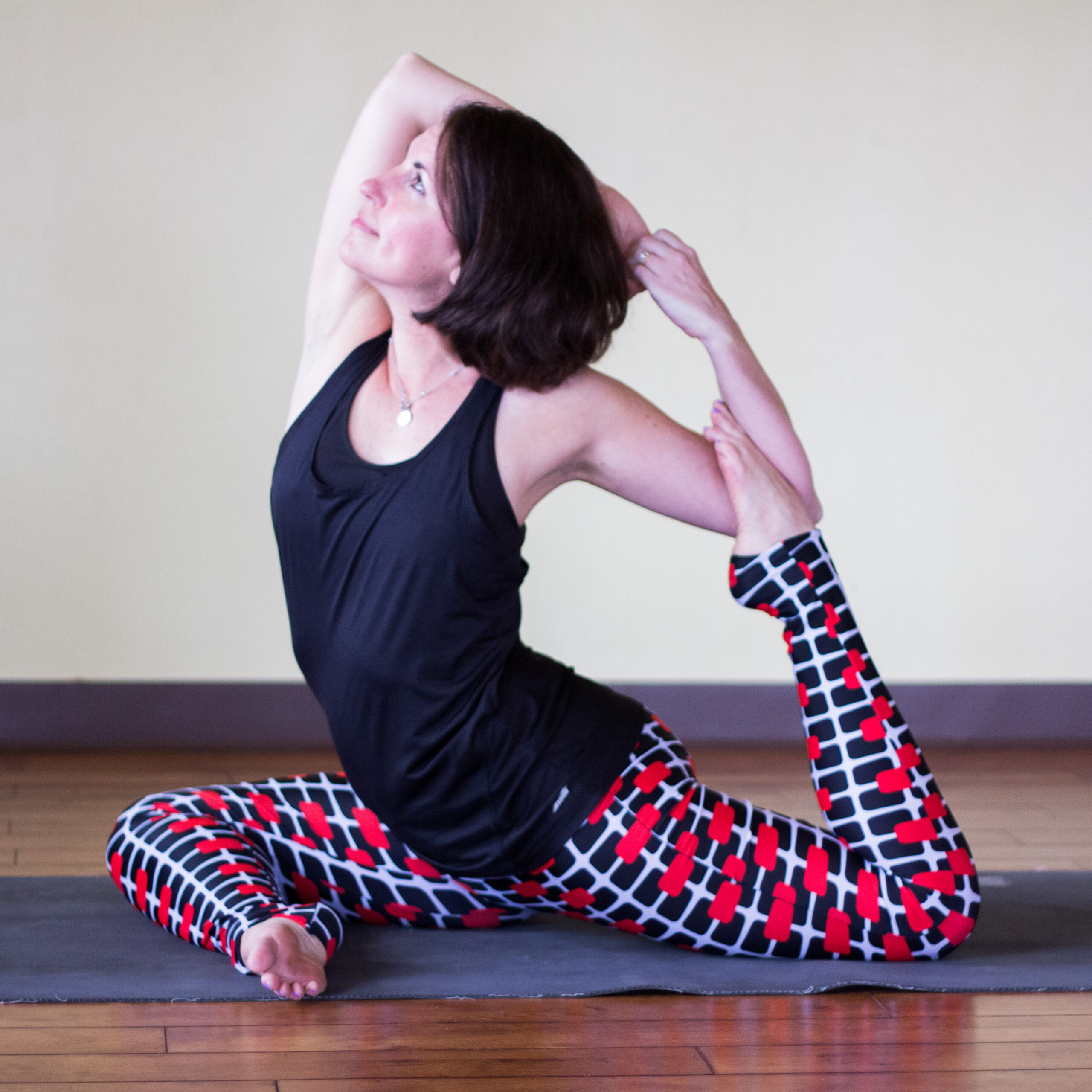 In 2009, I had a six week break from ballet classes and was looking for a way to fill that void and stay in shape, so I decided to try yoga.  I never expected to stick with it after those six weeks, but I was hooked!
In yoga, I found the mind/body/spirit connection to be the best form of self care I could practice. It fit perfectly into my world of wife, mom, school counselor and dancer. On more than one occasion, my kids or husband would "suggest" I go take a yoga class and I couldn't agree more.  Obviously, my yoga practice benefited the whole family.
I am a consummate learner. I work in education, have two masters degrees and love learning, so pursuing yoga teacher training was a natural progression of my yoga practice. I completed the 200 hour teacher training program with Jan at Yoga From the Heart in 2017 and am growing so much as a yogi and a person.
I teach a class focused on core strength with a fun flow.  I am excited to be able to share my yoga experience with you and look forward to seeing you on the mat soon!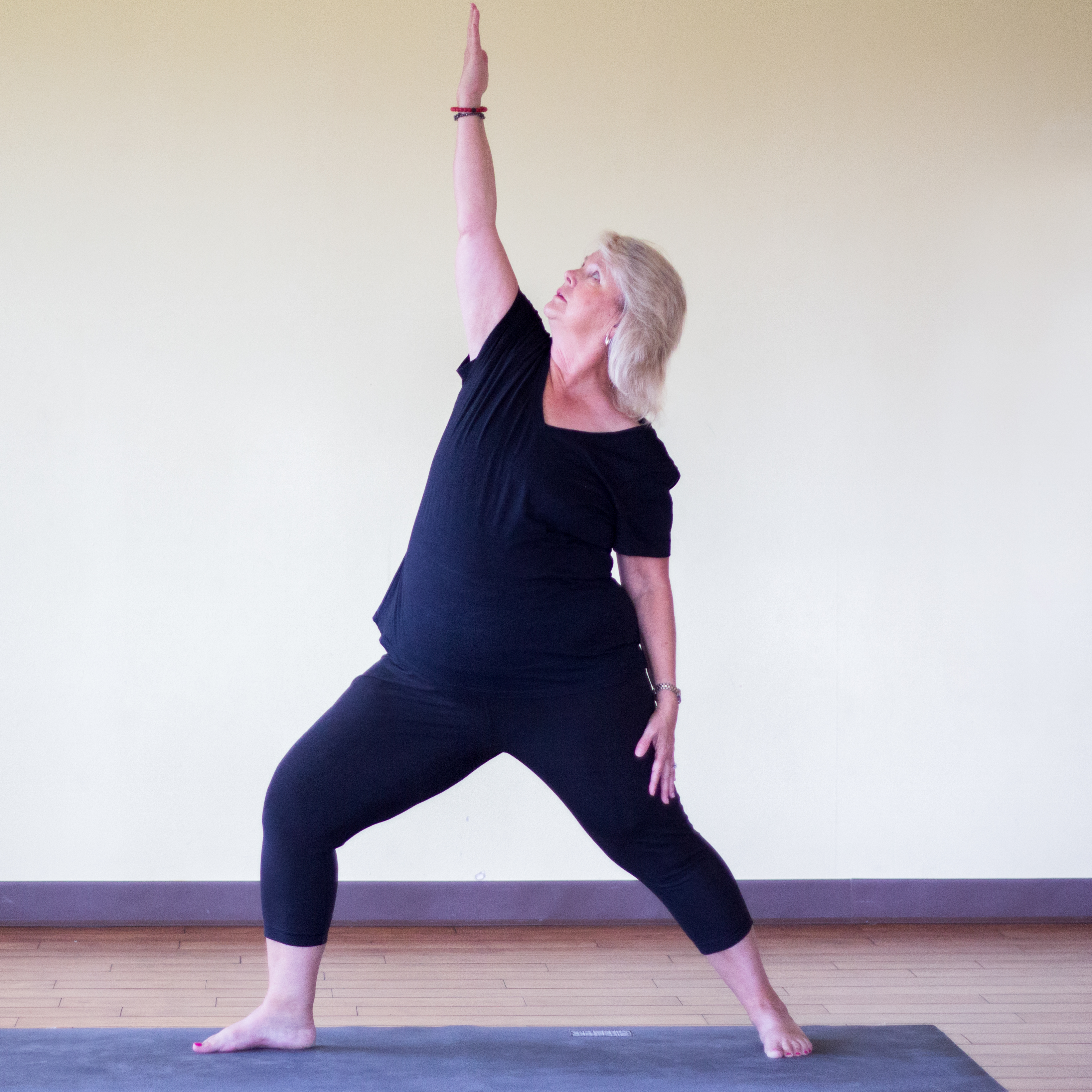 "I am blessed."
— Carol
Carol started yoga classes about six years ago – taking classes from a friend who was in yoga teacher training.  When her friend moved out of state she wanted to continue with her yoga practice and walked into her first studio class scared to death!  For several classes she used a chair to get up from the floor, to press up into downward dog and for support during balance poses.  But she persevered and found herself growing stronger and more confident with each class.
She enrolled in yoga teacher training at Yoga From the Heart in 2014 and completed her 200 hour certification and is the process of finishing her 500 hour certification.  Carol loves teaching beginner yoga, chair and chair-assisted yoga, restorative yoga and meditation and yoga nidra.